CIU Athletics 
Gordie Frierson, Sports Information Director
COLUMBIA, S.C. – After dropping their first two Appalachian Athletic Conference games of the season, the CIU women's basketball team made sure to shake those losses off to win their AAC home opener over Bluefield College. Coach Danielle Fleming's squad battled hard on Saturday evening, knocking off Bluefield, 73-68, in a hard-fought back and forth win.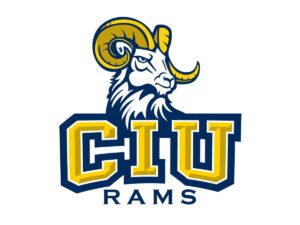 The Rams lost their only game to Bluefield last season but found a way to achieve a different result in their first matchup of this season. CIU moves to 2-2 on the year with the win and 1-2 in AAC play.
First Half: BC 38, CIU 35: CIU led by four 23-19 at the end of the first quarter but were outscored in the second quarter 19-12. Keniah Watkins had 11 points in the first half slicing through the Bluefield defense. Jordan Sprueill was also instrumental in the first half, scoring 7 points banging inside with the Bluefield bigs. However, CIU still trailed 38-35 at halftime.
Second Half: CIU 73, BC 68: At the end of three quarters, the Rams would find themselves deadlocked at 58-58. The game would ultimately come down to the last 4:00 minutes. Briyaun Stewart gave the Rams a 63-60 lead with just around 4:00 minutes left to play, but Bluefield bounced back to take a 66-65 advantage. However, with 1:11 remaining in the contest and the game tied at 68, CIU would take the lead for good on Keniah Watkins's fast-break layup. CIU sealed the contest on late free throws and picked up the win 73-68.
"I thought we fought hard today," head coach Danielle Fleming said. "There are always things to improve on but getting an AAC win at home feels great. We have to compete every-time we step on the floor and I believe we did that tonight."
Keniah Watkins continues to score at a high clip pouring in 22 points versus Bluefield. Jordin McQueen and Jordan Sprueill provided veteran leadership for CIU as McQueen had 15 points on 6-13 shooting while Spruiell had a double-double with 12 points and 13 rebounds.
The Rams battled hard on the boards all night as they had 15-second chance points and 18 offensive rebounds.
CIU will host Brenau University at home on Thursday, Nov. 19 at 5 p.m.